Written and created by Professional Academy Digital Marketing Executive Estelle Naderi
We've created our popular blog goal setting for the year ahead into a colourful infographic!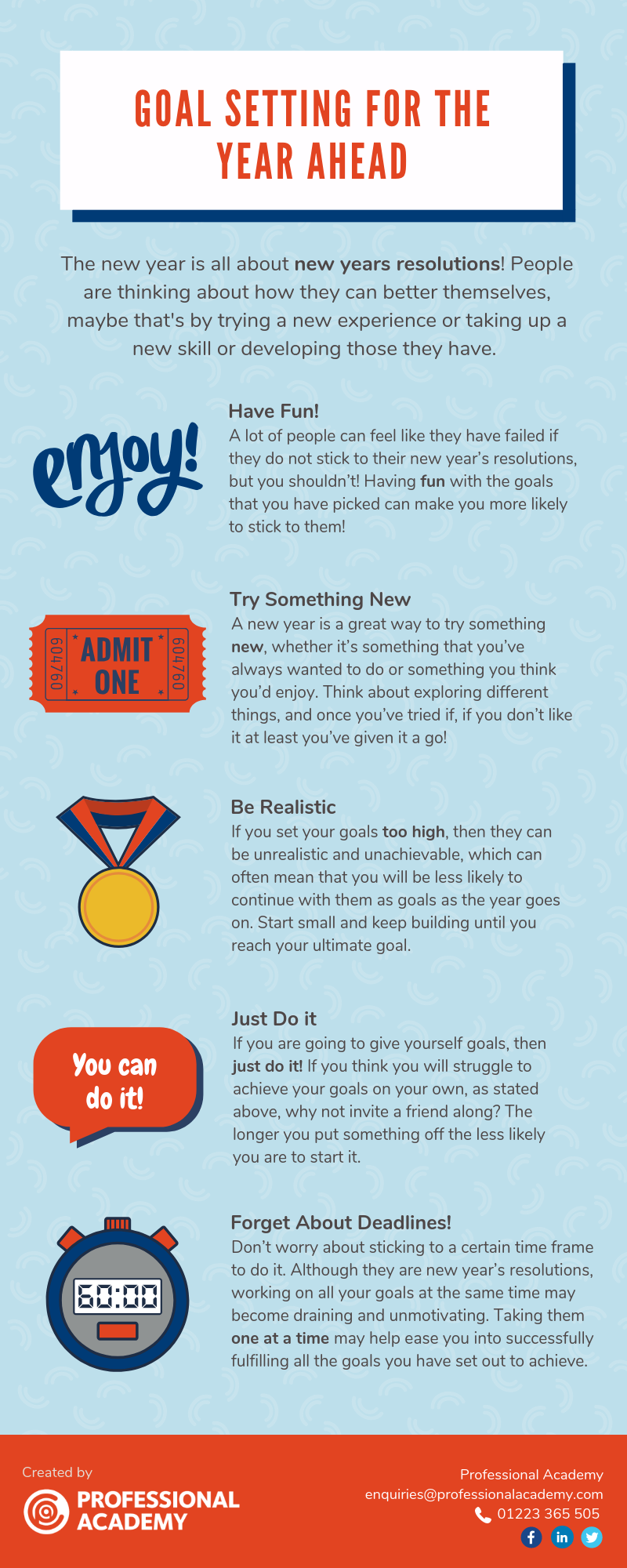 If you've enjoyed this blog then why not check out our infographics on how to create a Personal Development Plan, What SMART Goals are, and How to Ace an Interview to help you with your Personal Development for the new year!
If you're interested in goal setting and personal development, why not check out our blog and infographic on SMART goals, and SMART-ER goals . Professional Academy also offer qualifications in Sales, Marketing, Management and Digital Marketing to help you achieve your new year's goals and progress with your personal development, so why not speak to a qualifications advisor or download our Prospectus today.