Written and created by Professional Academy Digital Marketing Apprentice, Estelle Naderi
Job interviews aren't fun for anyone. Everyone feels the same sense of delight when you find out that a potential employer wants you to come in for an interview, but soon the nerves kick in. Whilst frantically researching as many facts about the company as you can, to thinking about the long list of questions; it may seem that your dream of getting the job has already disappeared.
So, we've created a fact sheet of tips to help you ace that interview.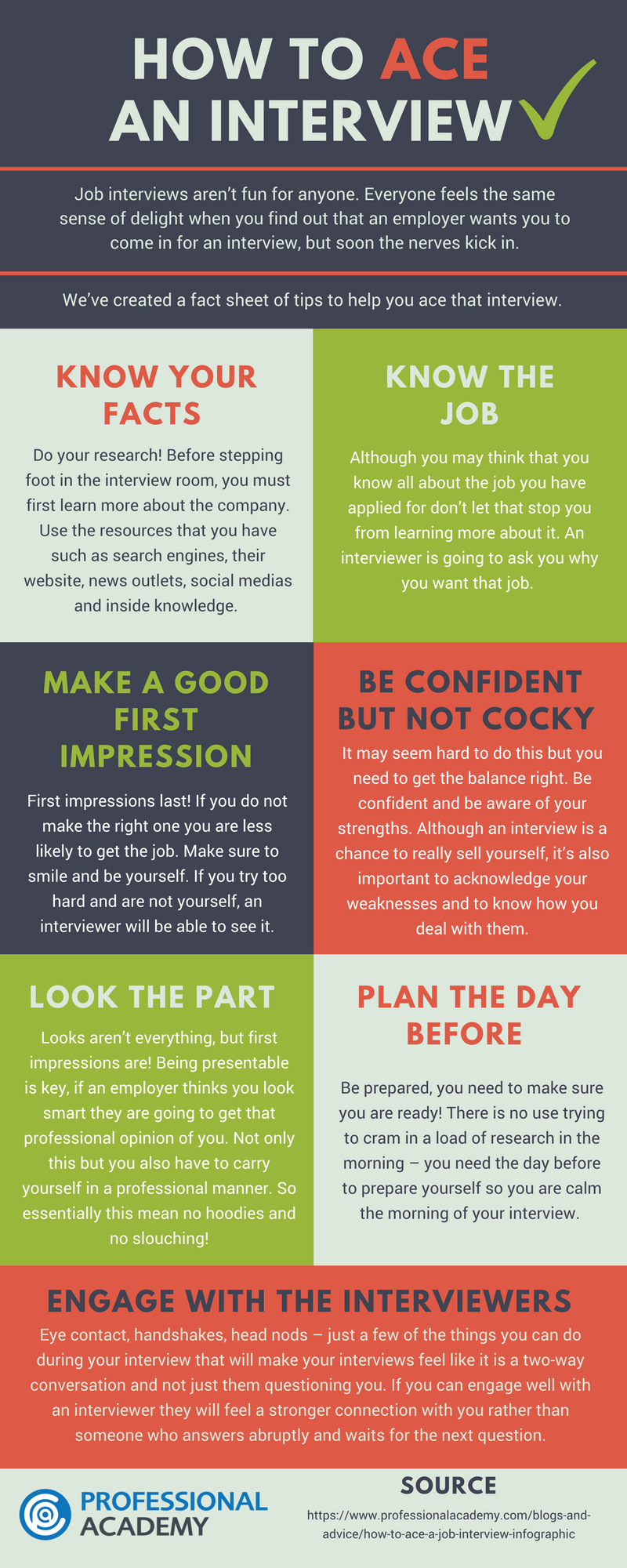 You can find more infographics like this on our Pinterest Page.
If you are interested in Sales, Marketing, Management or Digital Marketing then you are in the right hands, Professional Academy will help you progress further into your career! We offer both electronic and printed copies of learning material and the chance to undertake a professional qualification within a timeframe that suits you. If you would like to find out more you can speak to a qualifications advisor today or download a prospectus.