Created by Professional Academy Digital Marketing Executive Estelle Naderi
Thinking of starting a Professional Qualification but not entirely sure what the benefits are? Don't fear! We've created an infographic to highlight some of benefits from gaining a Professional Qualification.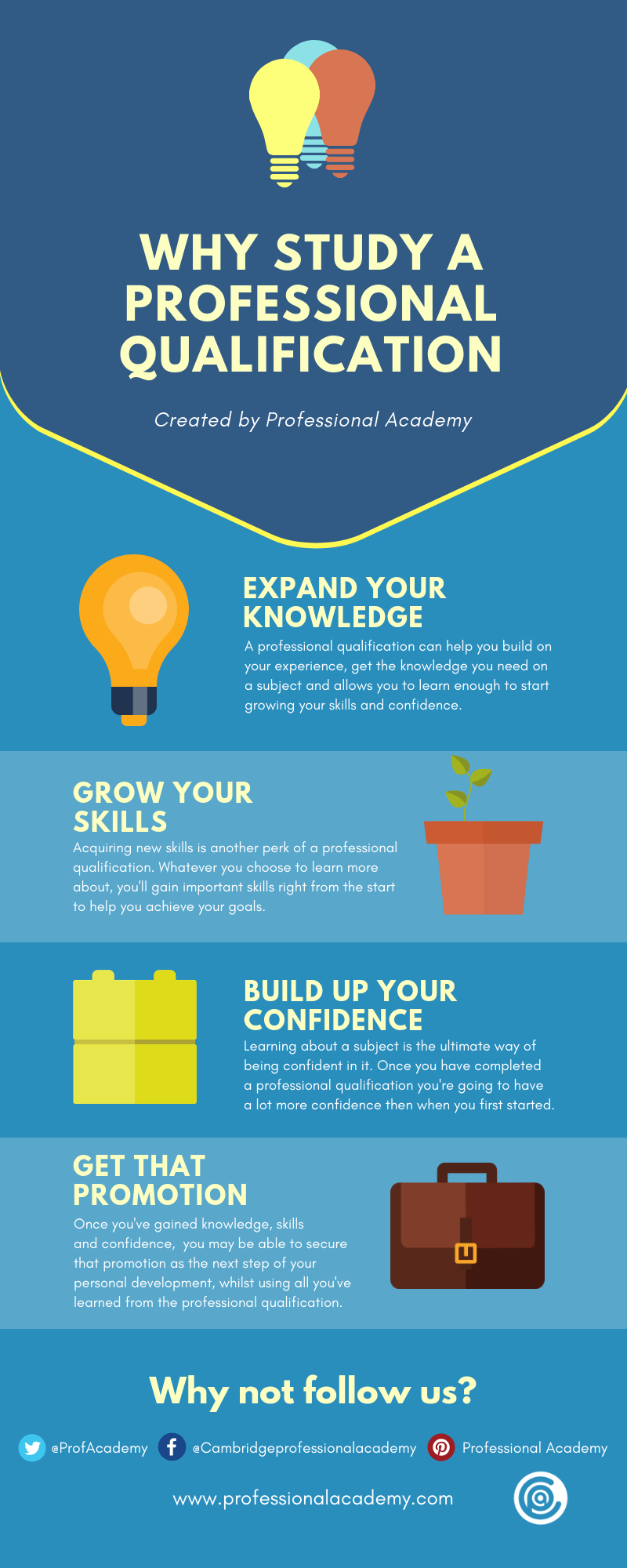 If you are interested in Sales, Marketing, Management or Digital Marketing then you are in the right hands, Professional Academy will help you progress further into your career! We offer both electronic and printed copies of learning material and the chance to undertake a professional qualification within a time-frame that suits you. If you would like to find out more you can speak to a qualifications advisor today or download a prospectus.