Created for Professional Academy by Jack Richardson
At Professional Academy we are well aware of the importance of brand, both via our own growth as a company and in our delivery of the CIM Marketing Qualifications (especially Integrated Communications at the Certificate in Professional Marketing level). In his latest infographic for Professional Academy, Jack Richardson, takes a look at the importance of brand in a deliberately challenging infographic.
Please share the infographic and let us know your thoughts. Also remember you can visit our Pinterest Page to see our past infographics.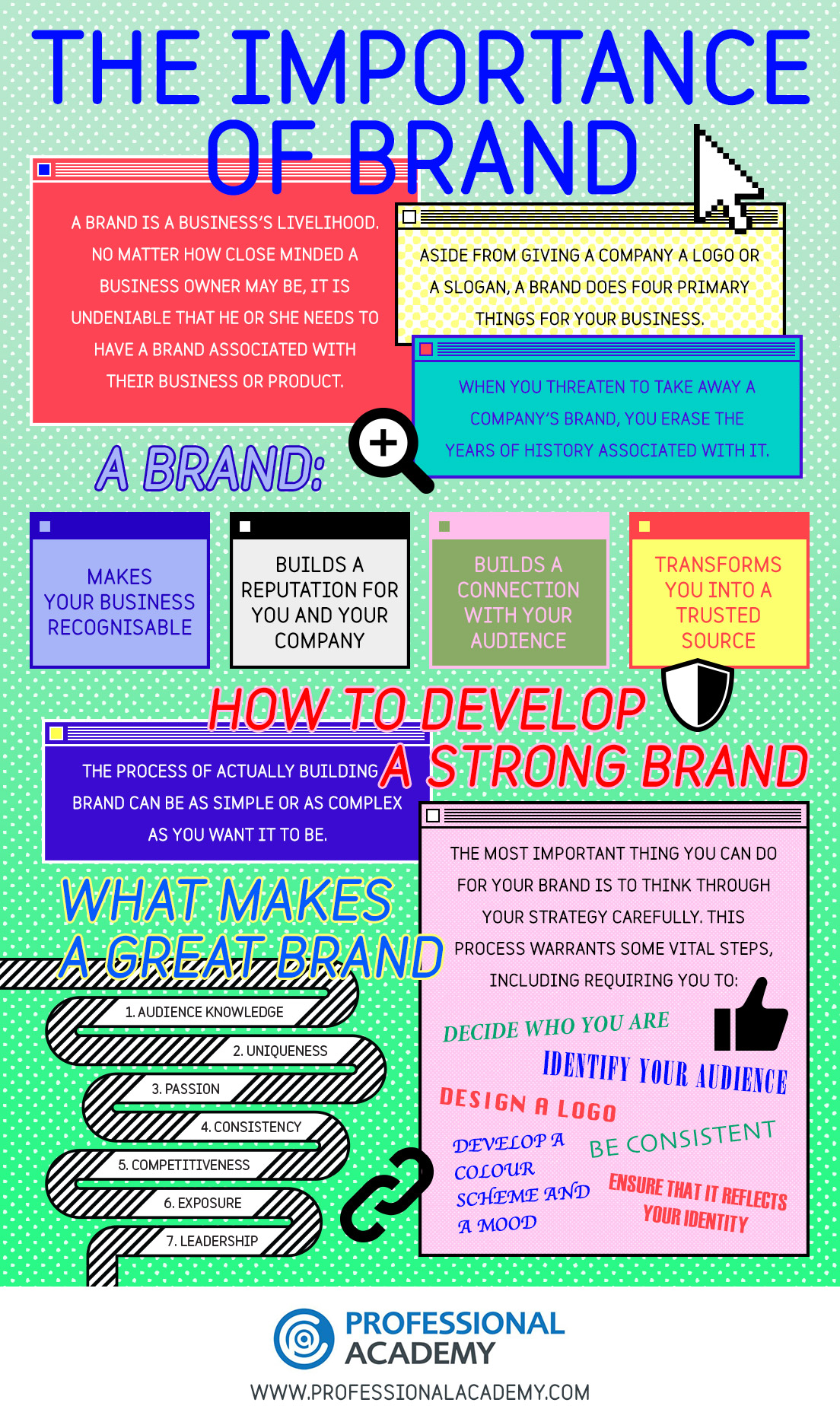 If you would like to talk to Professional Academy about Digital Marketing or Marketing Qualifications to develop your understanding of brand why not get in touch today?