By Niraj Kapur, Professional Academy sales trainer and bestselling sales author
39% of employees have mental health symptoms and the numbers continue to rise*
52% of those who experience mental health problems related to work say this is due to pressure such as too many priorities or targets*
62% of managers put their organisation above staff well-being*
The numbers have increased during Covid-19 and won't improve when people return to work. There's going to be another adjustment required including the shock of returning to work, leaving your children behind after months of bonding and the frustration of commuting again.
I spoke to an employment solicitor recently with 24 years' experience, who wishes to remain anonymous. He said that 60% of people on furlough he's spoken to don't want to return their jobs and that's going to have serious effects on the economy and their mental health.
60%!
Thrive in sales
I'm always on a mission to raise the standards of sales with my group sales training and bestselling books. At the same time, I want to know how to take things to the next level and serve more people.
Wellbeing is so important in the workplace, especially in sales where there's more intensity and pressure to hit targets.
While many businesses have introduced the importance of occasional homeworking and finishing work at 5.30, this hasn't crossed over to the sales sector. Most people I work with check emails in evenings, write proposals and admin at weekends and the 35 hours is usually 45-50 hours a week with 10-15 hours commuting on top.
So I teamed up with Keith Rozelle to launch Thrive In Sales, a podcast specialising in sales training and well-being. Every week, we bring well-being experts onto the show to share tips on sales and wellbeing tips.
They range from yoga teachers, martial arts instructors, mindset coaches and hypnotherapists. Here's the best tips so far.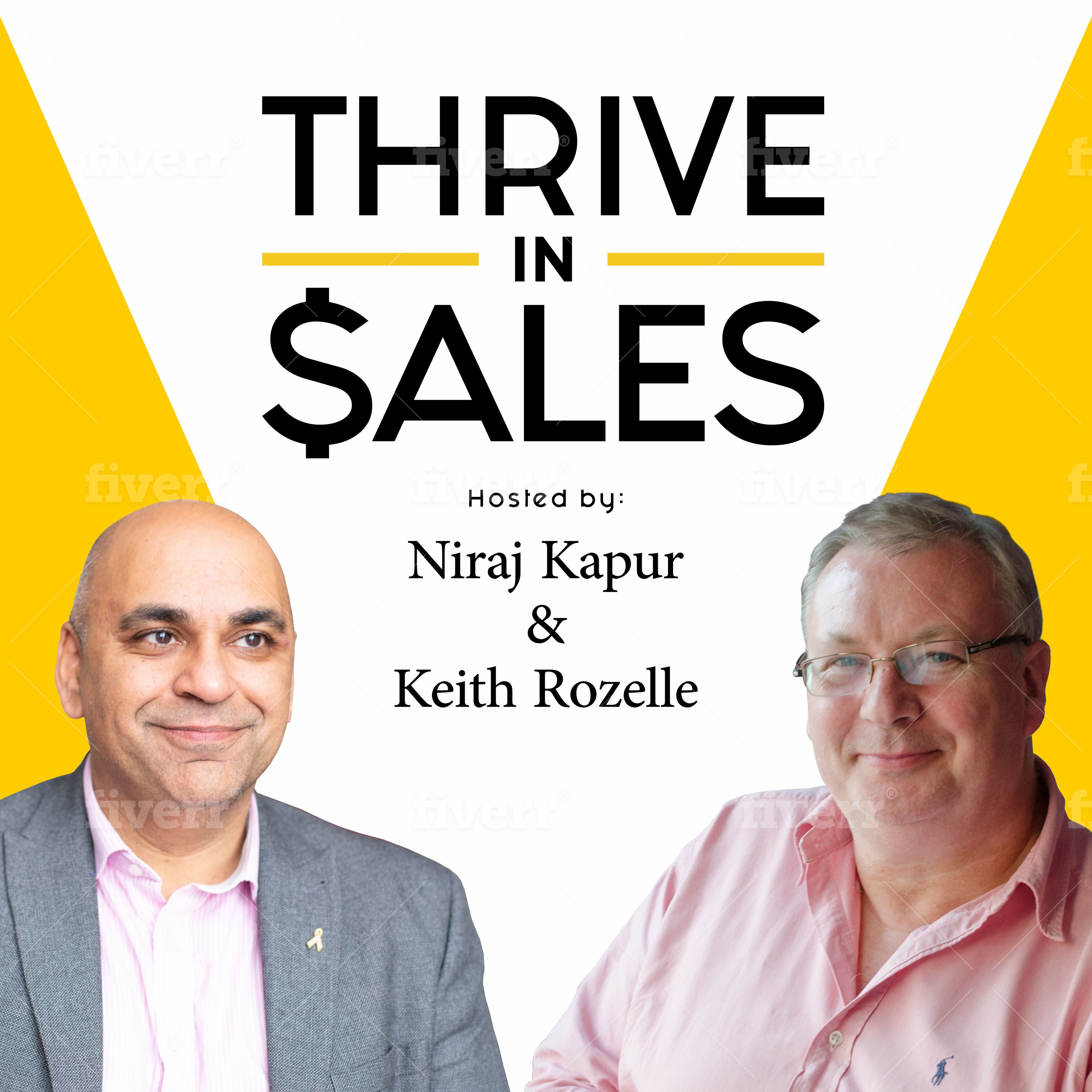 Sales
1. Match your sales cycle to the customer's buying cycle.
2. Write regular content. The more quality content you write every day, the better.
3. Ask clients for referrals – this came up in every episode.
4. People buy people they like and trust.
5. Prospecting is the lifeblood of your business.
6. Tenacity. Persistence. So much business is in the follow-up.
7. Email cannot be a mask to picking up the phone.
Wellbeing
1. Take 100% responsibility for your behaviour.
2. Centre of everything is gratitude.
3. Breathe deeply even for 2 minutes a day for improvements.
4. Wire your brain so that when you wake up, you have things to be grateful for.
5. Do things that make you fulfilled.
6. Spend time in nature every week. Turn your phone off. Listen to the birds. Appreciate your surroundings.
7. Be mindful of what you're eating. Healthy eating matters. Sugar will slow you down and has no nutritional value.
*source: Business in the Community
About the author
Niraj is an expert sales coach, trainer and author of the Amazon bestsellers, Everybody Works in Sales and The Easy Guide to Sales for Business Owners.
Contact him today through Professional Academy or LinkedIn to get results for your business. https://uk.linkedin.com/in/nkapur
Would you like to progress in sales? An ISM qualification is designed to support every salesperson along their career path, providing them with valuable sales knowledge, skills and behaviours.
Take a look at Professional Academy's range of ISM qualifications and Awards on our online store today, or get in touch with a qualifications adviser to find out more.