2020 has been a very different year, and the fact that work Christmas parties won't be going ahead in all their usual festive glory is just the icing on the cake. But this doesn't mean we can't still embarrass ourselves in front of our colleagues. Hangover included.
How? Through a range of digital solutions; from games, quizzes, and augmented reality experiences, to food deliveries, baking, and cooking virtually.
Here are a few of the best virtual Christmas party ideas:
1. Holiday quizzes & mini games
All of this years' Zoom quizzes have been leading up to this. Why not test your team's holiday knowledge with a festive competition? It doesn't need to be just questions and answers. Add extra mini games such as solving Christmas anagrams, spot the difference and memory tests.
You could also see who can find various festive household items the quickest. It may be a glorified mash-up of fetch and show-and-tell, but at least it's a good way to stretch your legs and run around the house frantically searching for tinsel.
2. Name that… tune, movie, advert, or Christmas carol
We all know the classic 'guess that song' game – but you can put a festive spin on it by adding Christmas songs, carols, screenshots/quotes from festive films, and snippets from a selection of memorable holiday adverts. We're looking at you, Coca-Cola…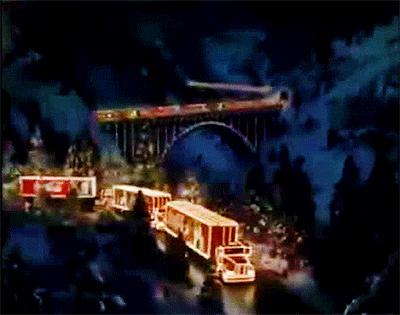 3. Virtual cooking experiences
Decorate the best cookies. Build a gingerbread house in record time. Put Pinterest masterpieces to shame. The Christmas-based food opportunities are endless. Alternatively, you can push the boat out and take advantage of several events companies that offer cooking experiences hosted by professional chefs (some even Michelin-starred)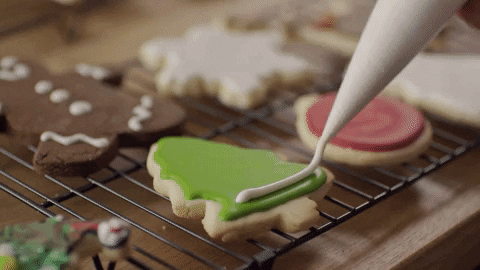 4. Food and drink deliveries
Catered spreads of festive luxuries (including the classic roast dinner, cocktails, mulled wine, and sweet treats) is something a lot of us will miss from physical Christmas parties this year. But teams can still enjoy working lunches with many restaurants, chefs and caterers moving to takeaways and deliveries. Just with a lot less trips to the bar. Here are a few examples:
Because it's not Christmas if we're not gorging ourselves on food we probably don't need.
5. Charades
This can be a simple yet fun game over a video platform, preferably accompanied by some drinks. Act out Christmas movies, TV shows, or books, and stump your colleagues with your straight up flawless (but actually not) impression of Kevin from Home Alone.
Or for the camera shy, reinvent charades by using emojis over the chat.
Here's an example for a popular classic, any guesses?

6. Virtual games
These kinds of interactive games are great for those with the dreaded Zoom fatigue. They are designed to be entertaining, upbeat, and engaging - as far from a regular video meeting as possible.
Often featuring professional actors (and sometimes celebrity guests) as hosts, they make the whole experience lively and full of opportunities to argue with your colleagues about who killed the maid, and with what weapon. Ideas include:
You can even order an escape room to your door from companies like Breakout Unboxed.
7. Photobooth with fancy dress
Get everyone to put on their best fancy-dress outfit and set up a virtual photobooth to capture the (embarrassing) memories forever.
Try a Christmas-related theme, ugly festive jumpers, or something different entirely. At the very least, you'll get to see Sharon from Accounts in a reindeer onesie.
If you're not quite convinced, let's look at the positives of a virtual Christmas party...
Your bed will be much closer after an evening of too many cocktails
Less likely to embarrass yourself in front of your colleagues (no promises)
Can mute yourself while belting out 'All I Want for Christmas is You' to your dog
On a related note - can share the Christmas cheer with your dog
No walks of shame into the office the next day - hide your face with a conveniently 'broken' webcam
Avoiding extortionate prices for food and drinks
You don't have to endure cold December weather while you stumble home at 3am, after you insisted you 'really didn't need a coat'
Endless supply of home comforts: central heating, several duvets, your own bed
Can wear slippers and fluffy socks instead of heels