Coming up with topics that resonate with your audience is often one of the hardest challenges of content marketing.
It might be why maintaining your blog takes up so much of your time and energy. Why your content isn't getting the likes, comments and shares your effort deserves. Or even why your blog, Instagram or YouTube channel is gathering dust, untouched for months…
But first, what exactly is content marketing – and why should you be doing it?
Content marketing is the creation, publication and distribution of 'content' online to a defined audience (i.e. your potential customers).
Based on the premise that we use the internet to research almost everything, the goal is to provide your audience with the information they're looking for, exactly when they want it.
If you're selling a product or service, being able to answer a prospect's question when they're actively researching it and looking to buy is perfect timing. You can position yourself as the expert on your topic and be front of mind as they research, too.
Search engines also love fresh, relevant content, so by creating it, you'll improve your Search Engine Optimisation (SEO) efforts as well.
So customers are more likely to find you online, and because you've demonstrated your expertise, are more likely to buy from you, too. Win, win!
How do you come up with ideas your audience will love?
So now we know that you need to create insightful, relevant and useful pieces of content. But how exactly do you tick all of those boxes? Wouldn't it be great if you could access the 'hive mind' of your customers and find out exactly what they want to know?
Well now you can!
The three methods below will help you to come up with plenty of ideas. Even better, they'll help you come up with the right ideas. No more guessing about whether your topic will hit the spot. No more wondering whether the time and effort you put into content creation was well-spent or wasted.
3 ways to find out what your customers want
1. Google Autocomplete
Google Autocomplete is a feature designed to make it faster to complete searches you're typing. It uses "real searches that happen on Google" and "shows common and trending ones relevant to the characters that are entered" – so it gives a great indication as to what people are looking for.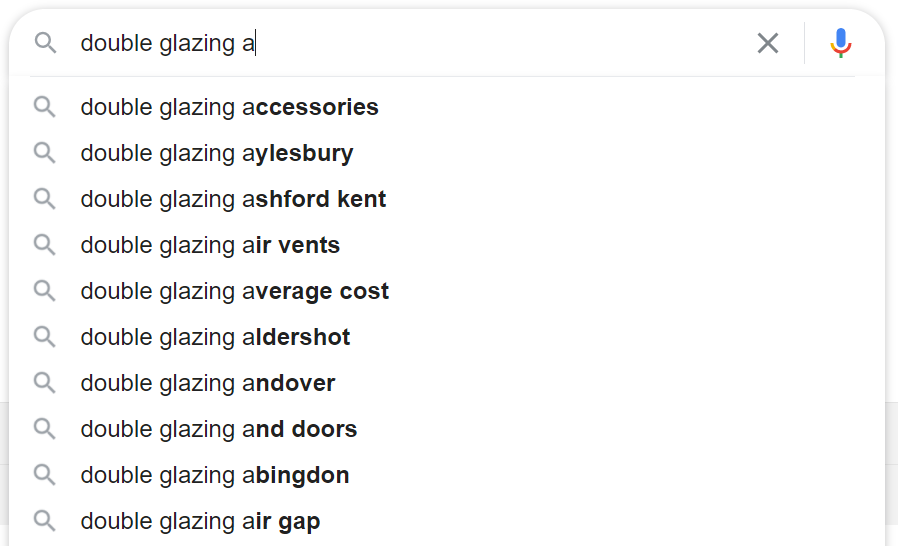 In my example above, you can see I've typed in "double glazing a" and a number of suggestions have appeared. Double glazing… "accessories", "air vents", "average cost", "air gap" could all be great topics if you work in that sector.
Type a keyword you'd like to rank for in Google, such as your product or service, and cycle through the alphabet to come up with ideas, e.g. "double glazing b", "double glazing c", etc.
2. Quora.com
Quora is an incredibly popular question and answer website and community. It's reported that they had 300 million unique visitors a month throughout 2019 – so I can almost guarantee that questions on your topic will have been asked.
Even a subject as relatively obscure as "bridging loan" finance has dozens of questions.
So find the questions people are asking, and write/record brilliant answers on your website or YouTube channel. You can even create an account on Quora and post an answer to the question with a link back to your content, which will drive free traffic to it.
3. Answerthepublic.com
This fantastic tool analyses data from search engines and summarises all the questions people ask about a particular search term in a visual way.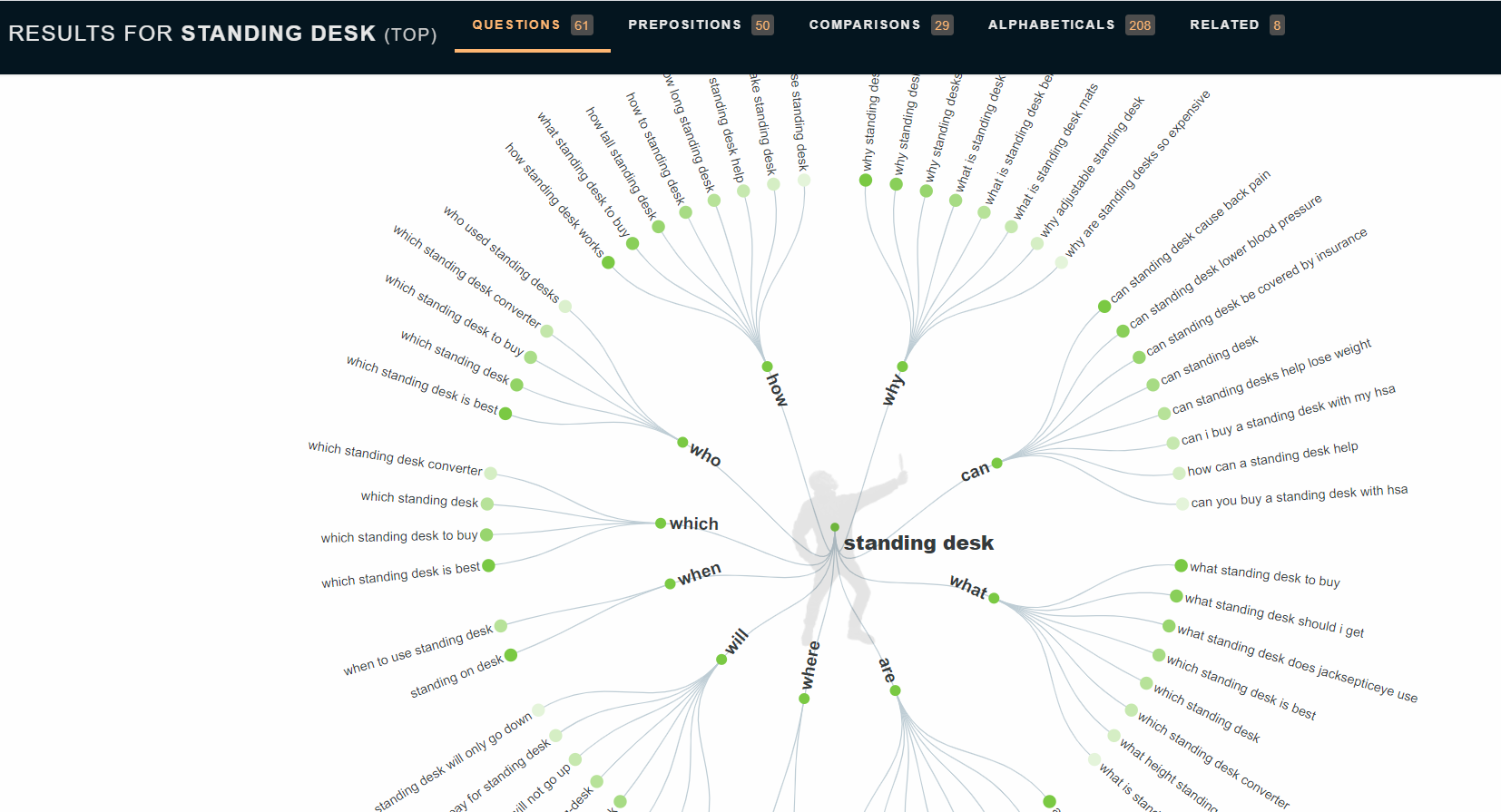 It categorises and displays any questions related to your keyword into 'who', 'what', 'where', 'why', and 'when'… and much more besides. The example above shows over 60 questions about "standing desk", many of which would be perfect for a content marketer to answer.
Search for your subject for a treasure trove of great content ideas. You're limited to two searches a day unless you pay for a premium package, but the information it gives is invaluable.
Over to you
If you're struggling to come up with ideas for content that your audience actually wants to see, then give these a try. If they work for everything from double glazing, specialist finance and office furniture, I'm sure they'll work for you, too. Let me know how you get on.
Happy content marketing!
Author bio
Chris is the co-founder of Private Practice Surgery, a healthcare marketing membership website. He's CIM qualified and has worked in marketing for well over a decade. Outside of work he is a happy husband and (sometimes unhappy) football fan, supporting both Spurs & Stevenage. You can find him on LinkedIn .